Banana muffins
2023-08-22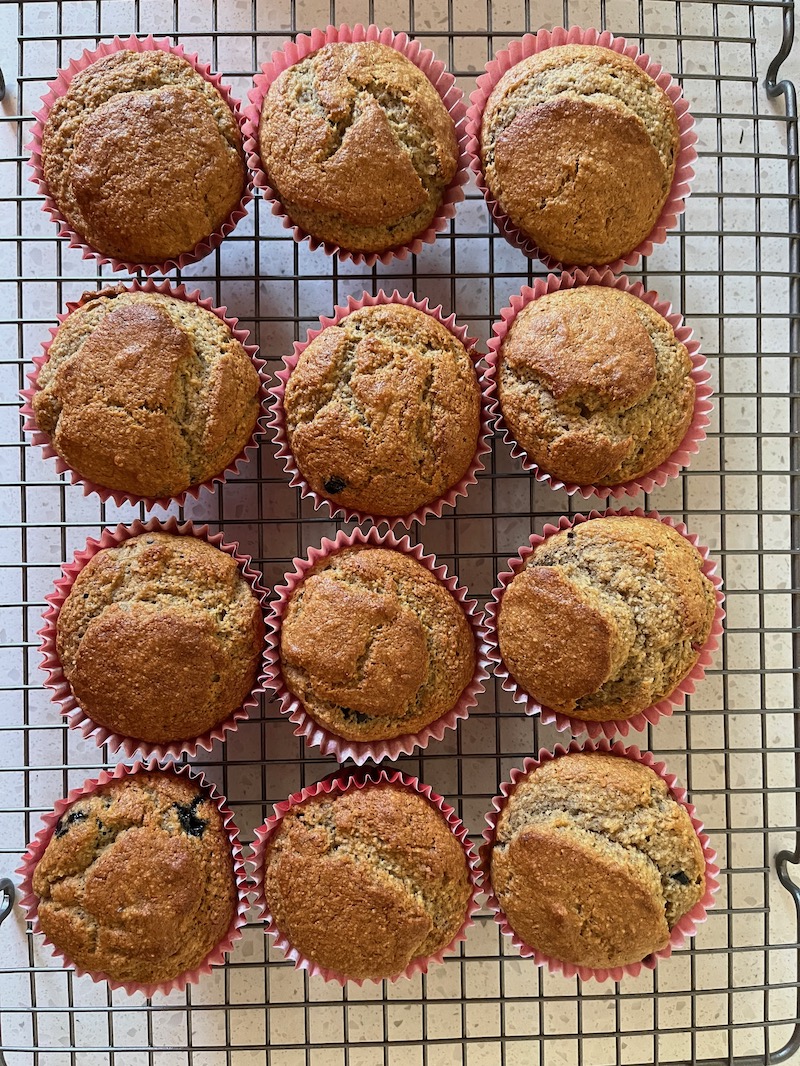 Ingredients
3 ripe bananas (mashed)
2 eggs
2 tspn vanilla
1/4 cup oil
1/3 cup honey (can substitute all/some of this with other sugars like coconut sugar, and you may also want to adjust depending on sweetness of the bananas and blueberries)
1/2 tspn baking powder
1 tspn baking soda
1 cup oat flour
1 cup almond flour
1/2 tspn cinnamon
1/4 tspn salt
1 cup fresh blueberries (or walnuts / chocolate chips)
Steps
Preheat the oven to 180 celsius / 350 fahrenheit.
Whisk banana, egg, vanilla, oil and honey.
Add remaining ingredients except the blueberries and stir till combined.
Gently mix in the blueberries or nuts/chocolate.
Split into around 12 cupcake liners and bake for ~30-35mins until golden on top and bounce back when pressed.
Remove from the tray and cool for ~10mins before eating.